Workshop for Young Ladies from the Sarvodaya Women's Movement on Youth Aspirations in Sri Lanka
We hosted young ladies from the
Sarvodaya women's movement
today at the Main Campus in Bandaragama as part of their One and half month long residential leadership training programme. The day was full of interactive lectures, activities, refresher games, forum theatre, personal as well as group reflections. The Boat House lecture hall perfected the delivery of the morning lectures while the post-lunch sessions were fully conducted amidst our leafy-green campus connecting with nature.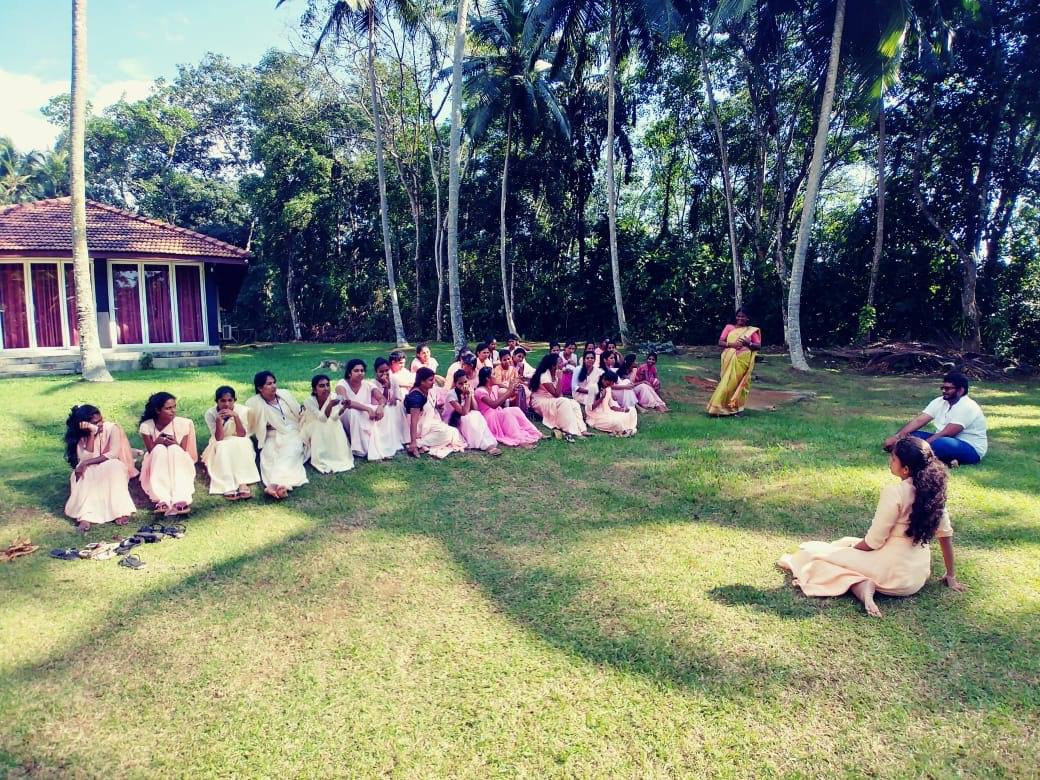 The morning session was on one of our main features – the Butterfly Garden and how to make one at their home, offices and places of interest conducted by our Director – Udesh Fernando. It was followed by an interesting informative lecture and discussion conducted by Kavitha – Manager of our End child poverty initiative on Women in Sri Lanka looking through interesting statistics, critical approach and personal reflection exercises.
Sarani Ranaweera our Programme Coordinator was our Captain of Games for the day, bringing in refresher games full of learning experiences plus a boost of energy dosed with team work. An interactive group exercise cum lecture was conducted on Youth Aspirations with a special focus on Women.
A number of games were organised by our Games captain post-lunch, along with providing leadership for final session on 'Forum Theatre' co-facilitated by the SIHL team. The ladies had the opportunity to act out on topics of their choice in which issues ranged from, domestic violence, political appointments, harassment in public transport, harassment in the workplace, bad affects of micro-finance. This also gave them the opportunity to disrupt and change the dynamics of the performances letting them find solutions in a creative way and also to act out the solutions through effective disruption performance.
The day concluded with a circle of Thanks-giving, where every participant provided their feedback and cherished the memories and the special lessons they had throughout the day. We were sure they will be great Women leaders in the future provided we support them throughout.
A special thanks goes to
Sarvodaya women's movement
for inviting us to conduct these sessions and we are looking forward to do many more in the days to come.