Launch of Leadership for Life Worldwide International Fellowship Programme (LFLW)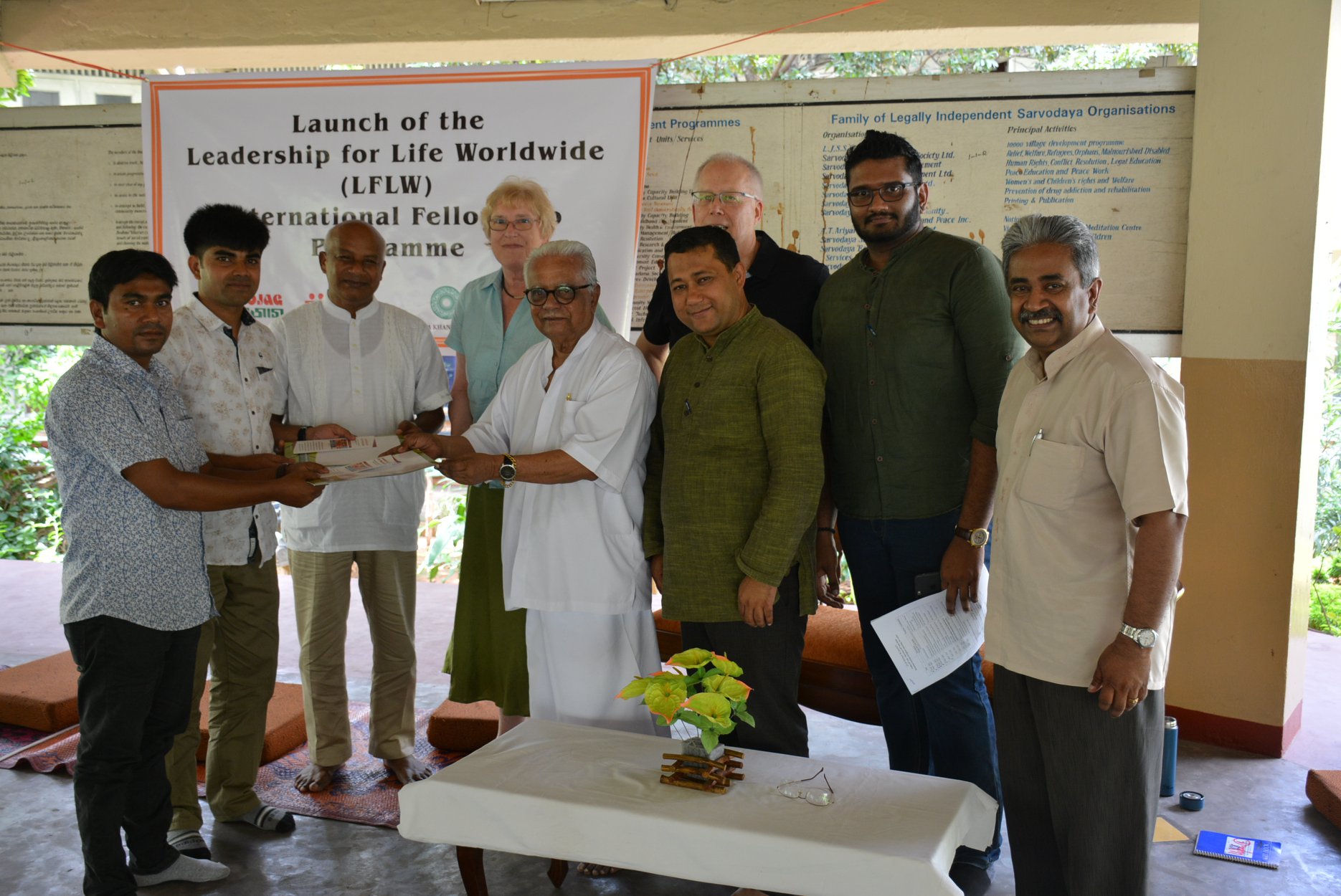 Leadership for Life Worldwide (LfLW) Fellowship Program launched at Sarvodaya Headquarters – The Sarvodaya Institute of Higher Learning (SIHL) in Sri Lanka and the Faculty of Health Sciences at the Aga Khan University in East Africa (AKUEA) are collaborating to set up Leadership for Life Worldwide (LFLW), an international fellowship program that intends to change people's lives . The program is supported by a small group of advisors with rich international experience who are bound by a common passion to create fair opportunities for young people to develop leadership skills and to empower others to improve lives.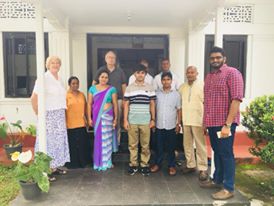 SIHL serves as the Programme Coordinating Centre (PCC) and works under the leadership of the Director General of SIHL and the programme advisors. The program was launched with the first two LfLW Fellows from Sojag organization Bangladesh starting the fellowship with the Sarvodaya Movement. The fellowship award letters were handed over to the two fellows – Mr. Ashraful Islam and Mr.Ali Akbar by Dr.A.T.Ariyaratne, Founder and President of Sarvodaya at a special family gathering held at Sarvodaya Headquarters yesterday (13th July 2018). Prof.Sarah Macfarlane of UCSF and Prof.Robert Armstrong of Aga Khan University in Kenya, who are members of the Advisory Group, and Mr.Abdul Matin, Founder-Chairman of Sojag, Bangladesh and Mr.Shisir Khanal, Founder of Teach for Nepal (TFN) the first partner institutions joining the LfLW were present at this historic occasion. Mr.Udesh Fernando serves as the Program Manager of LfLW at SIHL. The launch of LfLW coincides with the 60th Anniversary of Sarvodaya.