E-Learning: Gender & Women's Empowerment
Introduction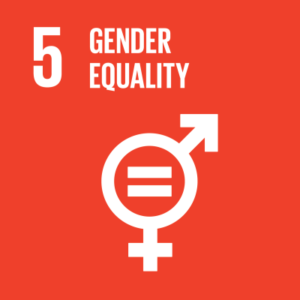 Our course on Gender & Women's Empowermentis popular amongst womens and LGBTQUI+ activist in Sri Lanka and abroad. The United Nations SDG #05 on Gender Equality guides the world to sensitise on matters on Gender and Rights which would largely affect the global agenda on Sustainable Development. In view of this process our course offers a wider world view on Gender and Women's Empowerment with a critical approach to the field of Gender studies and will require the students to engage in a collaborative e-learning experience to fully immerse in this process. Therefore, this short course is developed to cover different Theoretical arguments on Gender and Human Rights, Community based Policy approaches to Women's Empowerment & Gender, Women's Rights Activism, LGBTQI+ activism and sensitisation along with the application of Lessons Learnt in a practical setting etc;
Duration & Pathway
You will complete this course at your own pace within a minimum period of 08 weeks to a maximum of 10 weeks and students will be evaluated through online assignments, online viva and course work that would affect their final grades. (For Certificate pathway)
Student are also encouraged and required to submit a project of their choice (adhering to academic standards) related to the scope of Women's empowerment and Gender.
Awards & Pathways
Students can opt-in to receiving a verified Certificate from Sarvodaya Institute of Higher Learning if they successfully complete the course and pay the subsidised course fee of LKR 8500 at registration.
If student do not require a certification and are looking forward to expanding their understanding in this field they can opt-into the Non-Certificationroute for free and a certificate would not be issued at this instance.
Students will have to register their interest at the beginning of their course and would not be allowed to opt-into the Certificate pathway in the middle of the course.
Certificate Pathway: Students make a payment and opt-into applying for a certificate.
Non-Certificate Pathway: Students learn for free but no acknowledgement of their participation.
Full and Partial Scholarship options are available for this course and please mention your interest to apply for these.
For Whom
This course is designed for Students, Human Resources Professionals, NGO professionals and Govt Officers engaged in Women's empowerment and Gender sensitisation and students from all walks of life whom would like to expand their learning horizons.
E-Learning courses are designed for students, professionals and enthusiasts who would like to expand their current understandings of this course offering within the limited time they have allocated for studies.
The Certificate Pathwaywill require students to possess relevant academic qualifications (GCE A/L Passes and above)when registering for this course. Non-Certificate pathway does not require you to have academic qualifications.
For more information and clarifications please reach the Student Counselling Department of the Sarvodaya Institute of Higher Learning on studentinq@sihl.edu.lk and we will be delighted to assist you throughout your learning journey with us.